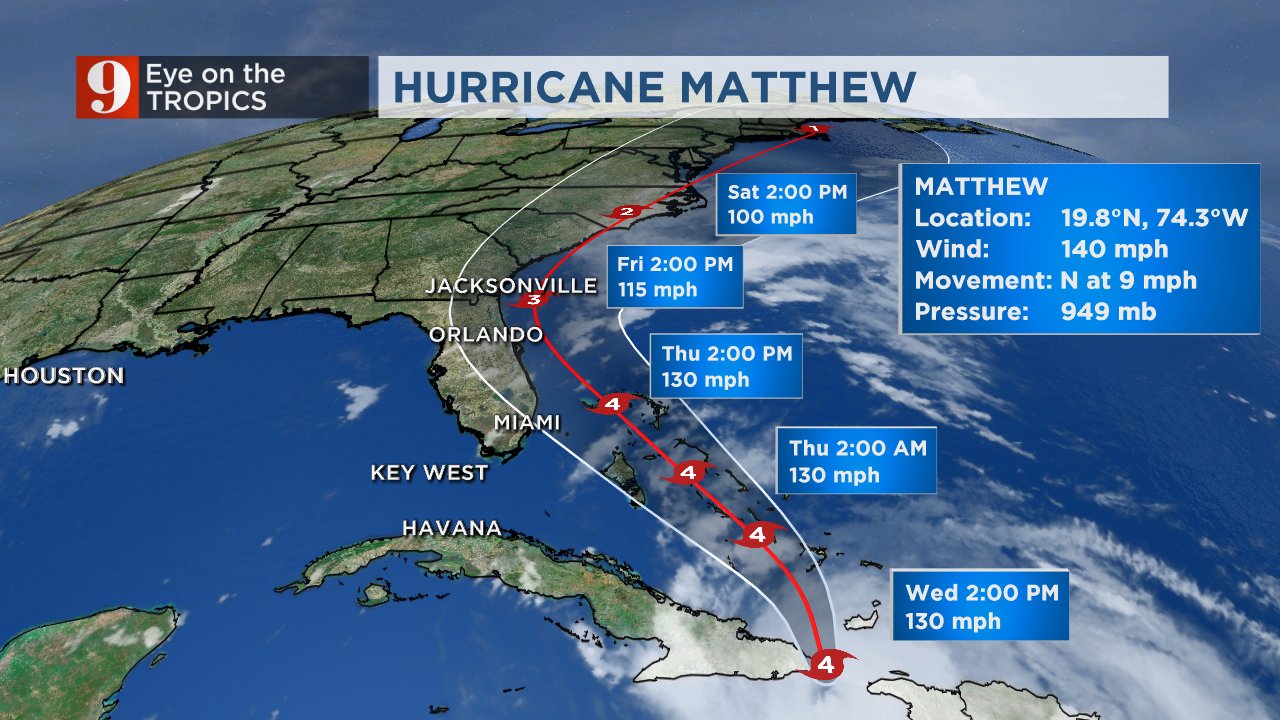 Photo courtesy of wftv.com
UPDATE 10/5/16 - I'm officially suspending this Sunday's post. Matthew is looking to be quite the mess. Stay tuned for more updates.
As you may have heard, Hurricane Matthew will be making its way toward Florida's East Coast later this week. Right now its track still shows it staying off of the coast (very slightly at this point), but it doesn't look too promising. Anyway, my area is probably going to be getting the worst of it, and I will probably end up losing power over the weekend. If I lose power, this Sunday's post may be suspended until further notice. I just wanted to give everyone a warning now in case you don't see a new post this Sunday. If a post shows up this Sunday, everything will continue as planned. If not, I'll give an update with a new schedule when I get a chance, after seeing how the events of the next few days play out.
Anyway, I just wanted to keep everyone informed. Here's hoping for the best,
AFB